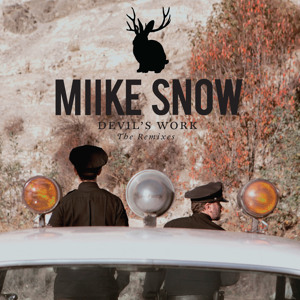 MUST
Worst. Day. Ever. Lately in my life, every time things are going well for an X-amount of time, something BIG, that is NEVER pleasant, always has to happen and fuck shit up. Today was another one of those events. fuckkkkkk....definitely the Devil's work. Now, I know you don't read this blog to hear my cry, so CHECK IT: phat new remix from Dirty South of Miike Snow's single, Devil's Work, off their latest album. An emotional, big-room banger! makz me kry evrytim!
Devil's Work (Dirty South Remix):
MUST
Harvest
Speaking of Miike Snow, CHECK out the Hard Summer line up....shit is lookin miiighty tasty! mmmm mmmm MMMM mmm MMMM:
Three thumbs down for Skrillex. One large boner for literally EVERYONE else. This line up is stacked!
~~~****Like this if u kry evrytym :(******~~~~~~
-Jkilla