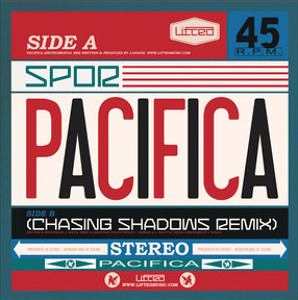 What up, what up! Switching it up a bit and hitting you with some BASS-HEAVY b33ts! Got a little bit of urrthang from dubstep to some dear-t electro! Lots of big releases came out this past weekend and many more to come this week (Save The World, May 13th). My mood has only been getting better with summer just around the corner! BIG THINGS TO COME!
The Uprising (Original Mix):
Harvest
Lately, electro house producers try to pack their tracks with too many different sounds, it gets to be too much at times. Hypster finds the perfect balance of call and response. The opera samples only make this track that much more epic!
Louder (Flux Pavilion & Doctor P):
Harvest
It's been a while since a dubstep track has pulled this much attention! Rightfully so, THIS TRACK IS MONSTROUS!
Pacifica (Vocal Mix):
Harvest
Spor's (aka Feed Me) latest project! This track is very different that the other stuff he has been putting out.. matter of fact, its very different than anything ANYONE has been putting out! Awesome dark, grungy, drumstep banger that will chill thy spine!
Next time....we take shots of bleach
-Jkilla