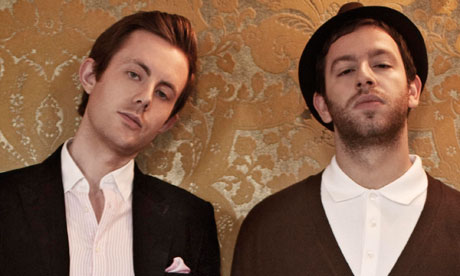 More dubstep today. By now you've probably heard of Chase & Status. Following their growing fame and latest album, No Idols, the versatile, drum&bass-dubstep duo will be spreading massive amounts of filth in late April @ The Music Box in LA! Bodies are going to hit the floor.
Below are 3 tracks that will give you a good idea of what to expect.
No Problem:
Harvest
Some classic drum & bass with reggae-moombahtoonish flair.
Flashing Lights (ft. Subfocus & Takura):
Harvest
Awesome collab. with Subfocus and Takura! Basslines ride reeeallll deep and sink through your bones!
Hitz (ft. Tinie Tempah):
Harvest
Showing off their versatility in this track, Tinie Tempah raps over a hip-hop driven beat.
-Jkillla